What is Implementation of Management Plans?
Implementation is bringing physically elements of a strategy into place. In projects different plans need to be introduced and brought to life, such as WHSE-plan, Communication Plan, Construction Management Plan, a Schedule Plan etc.
In order to do so properly and adequately, these plans needs to be explained and communicated to the team onsite and to all involved parties in order to set up and express the right expectations and to clarify any misunderstandings.
The implementation process needs to be accompanied by laying out the timeline and the tasks involved for the team members to succeed in the plan implementation process.
The pre-start meetings and tool box meetings can be an excellent forum to set up the daily dashboard to track the status.
The project manager has the duty to regularly monitor and check the status compared with the agreed implementation timeline.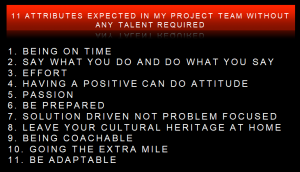 It is important to understand that all team members will have to follow the plan as consequences of not doing will be discussed and explained during the communication of the plans.
Repetition, training and communication of the plans will remain a constant factor. It is therefore imperative to set certain behavior standards and expectation, which every team member need to accept.